November 7, 2022
Posted by:

Dan Trudeau

Category:

Engineering Job Market
Top 5 Reasons Engineers Leave – Embedded Software/Hardware Jobs Edition
While The Great Resignation no longer dominates headlines, even the best employers struggle with retention. Those with Embedded Software/Hardware jobs are no exception. With so many great openings on the job market, being a good employer is no guarantee of keeping top people.
So, what do these engineers consider a better opportunity?
While there are a lot of surveys attempting to answer this, they primarily cover broad categories. We tried, but didn't find one specific to the Electronics, Embedded, and Controls Engineering space.
To address this, we went back to all our interview notes over the last two months. Our goal was to have an up-to-date idea of the major reasons why engineers in this space leave for new jobs.
Without further ado, here are the Top 5 Reasons Electronic, Embedded, and Controls Engineers are leaving their jobs.
1​. Better Growth, Learning, and Development Opportunities
This was number one by a wide margin.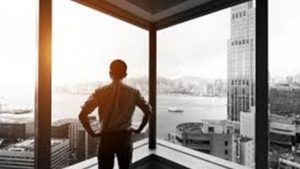 Somewhere out there is a company that will allow me to lead a team.
These engineers don't hate their jobs, but feel they've hit a ceiling. That can mean:
• They don't have realistic promotion opportunities
• Their projects have become less challenging, so they're no longer learning
• The company isn't doing much new development, so they're at risk of falling behind
• They don't have experienced co-workers they can learn from
According to a recent study, 74% of Millennial and Gen Z employees are likely to quit within the next year because of a lack of skill-building opportunities.
It's difficult to retain someone feeling this way. Changing their mind requires business and structural changes most likely impossible for the company.
2​. Layoff/Downsizing
This reason hasn't been in the Top 5 for a while, but made a comeback in the second half of 2022.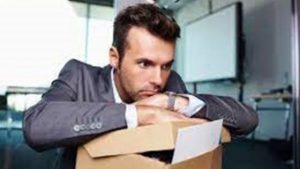 An unfortunate moment in any job market.
This change is thanks to many larger companies, such as Ford, going through reorganizations due to changing business environments.
This may be a shorter-term trend.  Since the 2008 recession, companies have worked harder at retaining engineers with skills in critical areas, including embedded software, firmware, electronics hardware design, etc.  This was true even during the Covid shutdowns.
Even if a recession hits, there are a significant number of companies still without key people they need to finish the work they have booked. We'll see how it ranks at the same time next year.
3​. Worried About the Future
Do you remember the moment in the original Star Wars (Episode IV for those under 35) when Han Solo looked at the oncoming Death Star and said, "I have a bad feeling about this."?
The engineers in this category feel the same way.\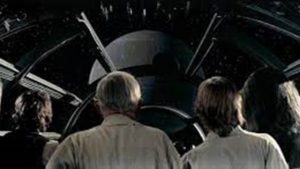 That's no moon. It's a reduction in force.
They're employed, but afraid they'll be let go soon. Whether it's bad financial results, a warning from management, or general anxiety about their market, these engineers aren't feeling great about their prospects.
Find Your Next Job Here!
Some will stick it out, but many will leave for a place where they no longer have to deal with the extra anxiety.
4​. Looking for Remote Embedded Software/Hardware Jobs
Since 2020, this has gone from a niche topic to a top item on job seekers' wish lists. We get resumes every day from engineers who are exclusively looking for remote opportunities.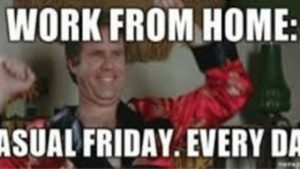 I'd suggest getting out of your pajamas.
Unfortunately, 100% remote positions aren't as common for Embedded Software Engineers as their IT counterparts. Once the quarantines ended, most of these roles shifted to hybrid (mix of at-home and in-office). We do get remote openings, but the supply is much smaller than the demand.
5​. On Contract, and Want Direct-Hire
Before the 2008 Recession, more engineers in the electronic/embedded space were fine with contract jobs. They paid more and if they ended, there were other opportunities you could slide right into.
Contract SW Engineer in 2007: cool, without a worry in the world.
This was no longer the case once the recession ended. Engineers wanted stability.  As a result, companies shifted almost all their openings to direct-hire. Contractors now tend to be either self-employed freelancers or work for consulting firms.
Candidates looking for direct-hire are primarily from the second group. They want a more stable future, better career path options, and/or immigration support.
T​hose are the top five, and runners up include:
• Relocating to a new area
• Desire to switch industry/domain
• Promotion
• Shorter commute
• Green Card sponsorship
H​ow Does This Help?
Knowing why engineers leave allows you to:
• Better address these concerns with current team members
• Better attract job seekers by advertising your strengths in these categories
The job market will only get more competitive.  Successfully hiring and retaining good engineers requires up-to-date knowledge of what's on their minds.
P​RA USA has kept our finger on the pulse of the Electronics, Embedded, and Controls Engineering job market for 30+ years. We work with the best engineers and employers in this field, helping both succeed in this unpredictable job market. Contact us to find out what we can do for you!