March 5, 2022
Posted by:

Dan Trudeau

Category:

Interview Advices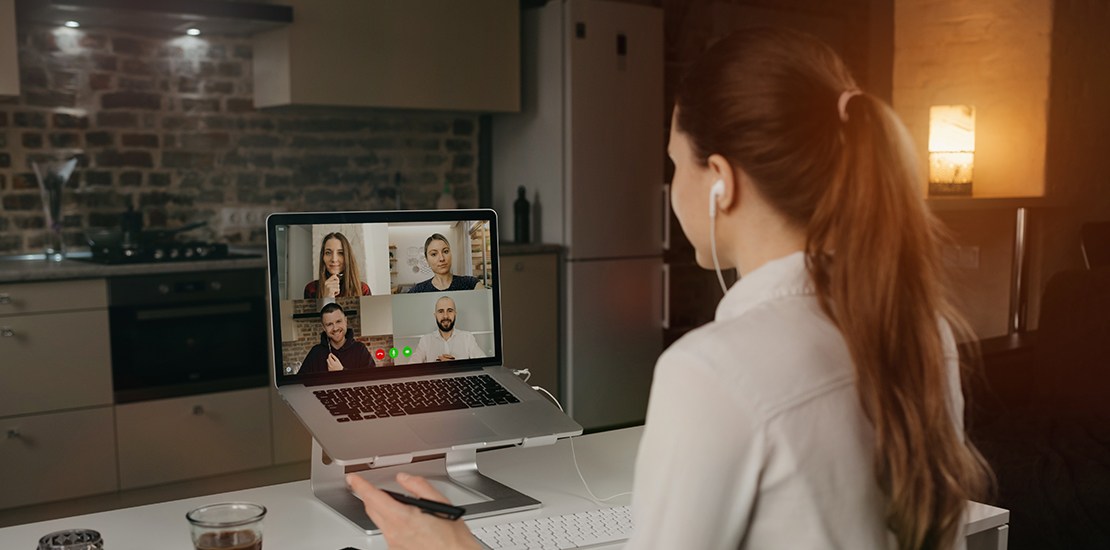 Set-Up a Winning Video Interview – 5 Tips
Remote work is on the rise, kicked off by the COVID crisis. It follows that video interviewing is increasing as well. A successful set up is key to being successful in this space.
The image interviewers see when you come up on the screen has the same significance as your first handshake or impression on an in-person interview. It also conveys your level of professionalism, going well beyond your clothes or haircut. Your preparation will pay big dividends when they're deciding on an offer.
It's critical to invest your time well before the call starts. Here are 5 key tips to creating the ideal set up:

1. Professional Setting
The setting has to project your attitude and reflect on their values. Make sure the background you create does this. It could be something like:
A bookshelf
A neutral piece of artwork
A computer with a blank screen
Ask yourself: what would best represent the job you're interviewing for?
Make sure to avoid unprofessional environments (kitchen table, garage, etc.). If your house doesn't have an obvious space for this, get creative and make one. Find a blank wall and add something that looks right. The bottom line: your effort will lead to a positive result.
2. Camera Position
The ideal framing is a three-quarter torso shot or medium close up. An image too close to your face or showing most of your body looks awkward. This is standard for TV interviewing, which is where we get our frame of reference.
3. Lighting
Lighting that is too dark or too bright can take people out of the conversation. It can even obscure facial features and mannerisms, which is a significant part of how we communicate. You don't need any barriers to building rapport or getting your meaning across.
4. A Quiet Space
It's important to set up in a place that's quiet, private, and as secluded as possible.
Placement is only one factor, though. The rest of your household needs to be on board. Explain it to everyone beforehand, and remind them 5 minutes before the meeting starts to keep it down. You don't want someone yelling about finding the car keys in the middle of the interview.
Find Your Next Job Here!
5. Validate the Set-Up
Do a video chat with a friend before the interview. It's a free evaluation with someone from the outside. Also, they can help you troubleshoot a solution to any issues they see. Two heads are better than one!
The tips will help you make sure your video interview goes well from the first second. You shouldn't have to work around issues you could've solved well before it started.
PRA USA has 30+ years of experience in successfully recruiting for the Electronic, Embedded, and Controls Development space. We understand the technology and how to lead you through the entire job search, including interviews. Check out our website to see how we can put our expertise to work for you.