March 5, 2022
Posted by:

Dan Trudeau

Category:

Engineering Job Market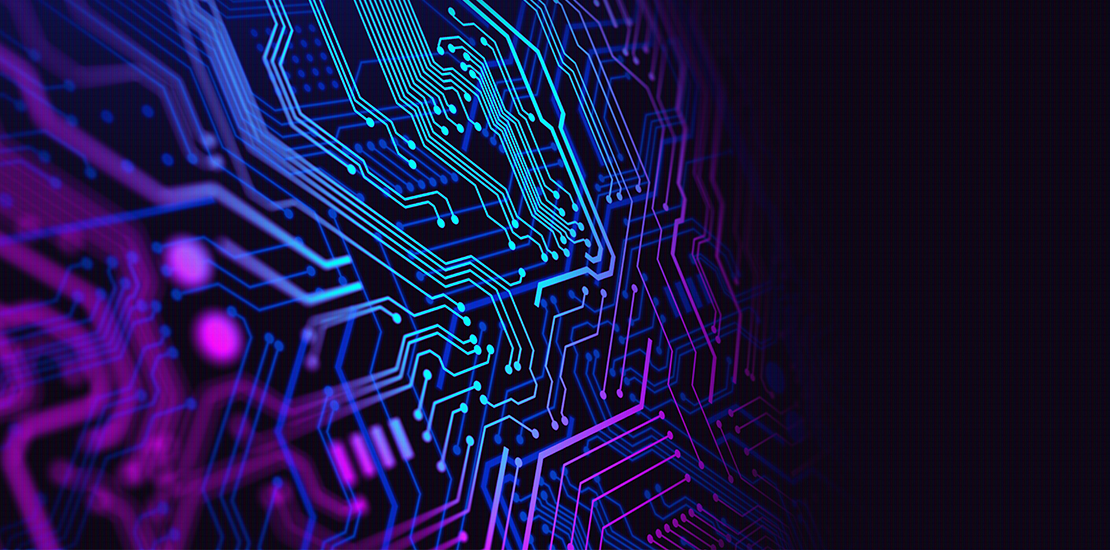 4 Embedded Industry Trends from Covid19
In the 30 years PRA has been in operation, we've worked through booming and shrinking economies. While all downturns have common trends, they also feature key elements that set them apart. This current one is no different.
Using our experience from earlier downturns, our ongoing conversations with employers and engineers, and the trends we follow in this space, we see some potential for significant changes to the employment market.
With that said, here are 4 potential trends coming out of this crisis for the Electronic, Embedded, and Controls development field. Keep your eyes on these possibilities in the days ahead.

1. Company restructuring
This happens in every recession. We've all experienced or know stories of downsizing and shifting business when things get tight. What's different this time around?
First, companies, with key exceptions, seem more aware of the costs associated with losing top engineering talent. Anyone who's tried to find a firmware engineer, power supply design engineer, or similar specialists can attest to how hard to find them is, and how much more expensive to bring them in.
While some downsizing is inevitable and has already started, there's a good chance it could be less severe than before. We know of companies who did major layoffs in the last recession who have instituted programs like temporary pay cuts to avoid the same thing now. They've let a lot of contractors and consultants go, but it's with the goal of retaining staff members.
That said, the longer this goes, the more companies won't be able to avoid it. There's also the chance engineers who are safe right now may find their positions in jeopardy once offices start opening again. We're in limbo right now, and when we come out of it, companies will find a business they'd counted on has disappeared or changed.
Companies are also changing their structure and methodologies. An upheaval of this level reveals a lot about inefficiencies in their operations, along with the discovery of
better ways to get work done. This could lead to changes in company cultures. Some will find the position they had is different from the one they return to. That not work for everyone, leading to more engineers looking for new jobs.
2. Return of critical operations from overseas
There's been a lot of talk over the preceding decades about the risks inherent in outsourcing work overseas. The COVID crisis has brought these discussions front-and-center again. The biggest debates revolve around critical areas such as the production of medical supplies, pharmaceuticals, food, etc. Undoubtedly some of these operations will come back to the US. For those of us in the electronics and controls space, this would mean an uptick in new product sales, along with new product designs.
Beyond production, it could also lead to some development operations returning to the US. That's not to say overseas engineering teams are going away. The economics and limited US talent supply will keep that from happening. That said, we had clients following the last recession bring core development back to domestic development groups. This led to an increase in demand for US-based engineers. Most of the work left overseas was in support, testing, and other related activities, such as PCB layout.
How much this will or won't happen is up in the air, but I guarantee major discussions are happening right now.
3. Remote workspaces
Most are aware of this already, as many of us are working from home offices right now. What we don't know is how much of this is long-term. Because of the quarantine, companies are finding out what work can and can't be effectively done from home offices, and that's changing perspectives. Also, according to a study by Owl Labs, 51% of on-site workers said they'd like to work from home in the future, and it would be a factor in their career choices.
It's not about whether this will open the door to more remote work, but how much. Not all positions can become 100% work from home, though employers could be more flexible about employees spending a day or two a week in their home office. It's something employers need to continue exploring if they want to recruit and keep, tech professionals. Make sure to check out Jim Petitpren's video about managing remote work. It's a great resource for managers and their employees.
Find Your Next Job Here!
4. Consolidation in emerging technologies
Let me take you back to the last recession. After it ended, we had a surge of existing and new clients investing in hybrid and electric vehicle technology, especially in the area of battery packs. A variety of suppliers started e-car groups and new start-ups sprang up, using a combination of government and VC dollars.
Flash forward three years later and many of those new groups and start-ups were shutting down or selling off their assets. In the euphoria of jumping into the next big thing, companies had overestimated the short-term size of the market. The sales weren't there and in the end, only a handful of companies wound up doing the work. A similar thing went down in telecom after the early 2000s recession.
Now let's take a look at the current landscape. It's full of promising technologies such as autonomous vehicles, 5G, IoT, EDG computing, and, once again, electric vehicles. Now these are all exciting technologies with a solid future, but as always happens, the level of investment is larger than what the short-term market will bear.
The financial crunch coming off this crisis has the potential to shut down a lot of firms too far away from profitability to be viable in 2020. We're already seeing some layoffs for companies like Zoox and Uber. These could be temporary or a glimpse at the near future. We won't know the full story until later in the year.
No matter what happens in these four areas, the good news for engineers in the embedded, electronics, and controls field is the talent shortage is still so sharp that even in a downturn, there will still be opportunities to move your career forward. We're seeing resilience in medical technologies, power systems, and, as mentioned before, robotics and automation for the production of critical products.
We expect an ongoing shortage of talent resulting from the low unemployment rate for engineers coming into this year, ongoing issues in the immigration process, and too few new graduates in the field. This shortage will include areas such as embedded software/firmware development, control algorithm development, electronic hardware design, and specialized skills such as functional safety and cyber-security.
With 30 years of experience and expertise in this field, PRA USA is in a great position to help you work this to your advantage. Let us know how we can help you. We welcome the opportunity to put our experience to work for you.